Festival of Yoga 2019 Video COMING SOON!
#FreeYogaFestivalSanDiego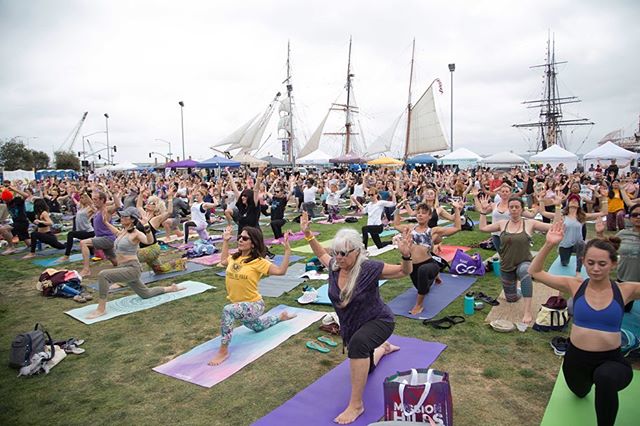 We're absolutely floored by the incredible support we received this Sunday... Each and every volunteer, vendor, teacher and attendee played a massive role in creating the sort of environment that made this festival so amazing... Now we have a favor to ask! Please follow the link in our bio to take a short survey on ways we can make the Festival of Yoga & Healthy Living an EVEN MORE rewarding experience next year! Your input is deeply appreciated, thoughtfully considered, and actively shapes our Festivals future! Many new additions, like this years Sound Immersion Tent, came directly from input received on these surveys, so don't be shy! Let's plan next years Festival together 😇
Huge thank you to all of the incredible sponsors who have donated a slew of delicious snacks to keep our army of volunteers buzzing! This event is a labor of love, and we couldn't pull it off without the generous contributions of so many. So THANK YOU Kashi, Lesser Evil, Elivelife, Lazy acres, Orgain & Pilgrimage of the Heart for all you've done to support the Festival Of Yoga & Healthy Living! See you on Sunday 🥰
HUGE thank you to Heather Meyers, & @cbs8 for having us on to talk about Sunday's Festival Of Yoga, San Diego! The event is absolutely FREE, and takes place from 8 AM - 4 PM. We can't wait to see you all there!!
The Festival Of Yoga & Healthy Living is rapidly approaching, and this year we're proud to partner with @Manduka for a giveaway of one of their incredible Prolite Yoga Mats in the color scheme 'Illumination'! Just follow the link in our bio and register for the Festival of Yoga & Healthy Living, then tag your favorite yoga partner in the comments below, and you will be automatically entered to win! If you're already registered, then just tag your yogi-bud in the comments below and you're all set. The Manduka Prolite Yoga Mat is a mid-sized mat brings unmatched cushioning and comfort to your practice. The Prolite combines a performance grip that is uniquely formulated, with a hygienic, closed-cell construction that prevents the absorption of moisture into the mat. This means less cleaning, and more durability, which is why this mat is guaranteed for life.
Yoga One's incredible Amy Caldwell kicks off this years Festival! She'll be teaching an All-Levels Vinyasa Flow class on our main stage at 9:00 AM. Of the class she says 'This is an all-levels flow class, with a focus on optimal alignment principles. Breath and present moment awareness will be encouraged. Modifications will be offered so that each individual can practice to their level of experience and desired pace. Collectively, a positive, inclusive, and non-competitive environment will be cultivated.'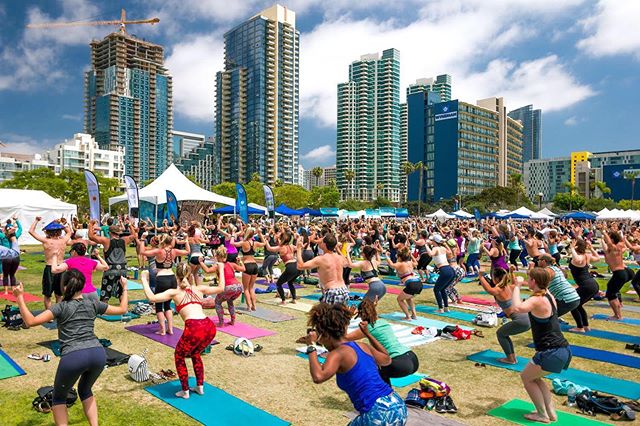 We've officially BLOWN PAST last years registration numbers and are now well into the FOUR THOUSANDS! Can't believe it, and can't thank you all enough... That being said, we will be capping registration at 6,000 attendees to ensure a wonderful experience for everyone, so DO NOT MISS OUT on registration! Follow the link in our bio today to reserve your spot.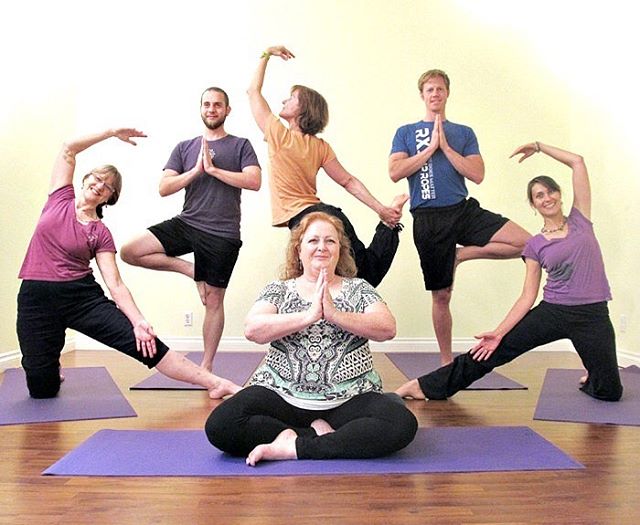 This year La Mesa's A Gentle Way Yoga is not only a studio partner, but one of our incredibly valued sponsors! Studio Founder Lanita Varshell and the rest of the team offer everything from Sound Healing Events to Teacher Training to Yoga For Beginners and so much more! Drop in to experience one of their incredible offerings! A Gentle Way Yoga 8274 Parkway Drive Suite 102 La Mesa, CA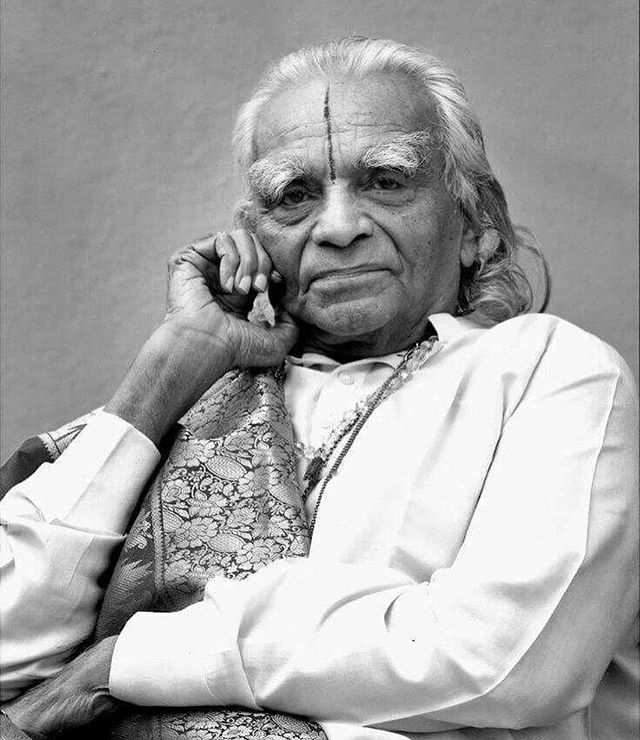 Bellur Krishnamachar Sundararaja Iyengar (14 December 1918 – 20 August 2014), better known as B.K.S. Iyengar, was the founder of the style of modern yoga known as "Iyengar Yoga" and was considered one of the foremost yoga teachers in the world. He was the author of many books on yoga practice and philosophy including Light on Yoga, Light on Pranayama, Light on the Yoga Sutras of Patanjali, and Light on Life. Iyengar attracted his students by offering them just what they sought – which tended to be physical stamina and flexibility. He conducted demonstrations and later, when a scooter accident dislocated his spine, began exploring the use of props to help disabled people practice Yoga. Since his passing, the Iyengar Association of California Southern Region has sought to further his teachings, and introduce his unique approach to a new generation of students. They've graciously signed on as the sponsors of one of our two large Asana tents, and IYACSR certified teacher Stephanie Lavender will be teaching an 'Uplifting Backbends' at 10 AM! Drop into one of the IYACSR certified locations to learn more about B.K.S. Iyengar and his teachings, and be sure to follow the link in our bio to register for the Festival! Iyengar Yoga Encinitas - @IyengarYogaEncinitas 2210 Encinitas Blvd Suite U Encinitas, CA 92024 United States 760.632.0040 B.K.S. Iyengar Yoga Centers of San Diego – Ocean Beach 4869 Santa Monica Ave. #N. San Diego, CA. 92107 (619) 226-2202 B.K.S. Iyengar Yoga Institute of La Mesa 8285 La Mesa Blvd, Suite C* La Mesa, CA 92942 619-709-9642 Bodywise Yoga Studio 2244 4th Ave, Ste B San Diego, CA 92101 (619) 988-6070 Full Circle Yoga Institute 3910 El Cajon Blvd. San Diego, CA 92105 (619) 283-8663 Iyengar Yoga Ocean Beach 1807 Froude Street San Diego CA 92107 619-980-2111 Point Loma Yoga Studio 619-222-5237 San Diego Yoga Studio - @SanDiegoYogaStudio 4134 Napier Street San Diego, CA 92110 (619) 276-8766 San Marcos Iyengar Yoga Center - @SanMarcosYoga 801 Grand Ave #4 San Marcos, CA 92078 760-533-9713
We're ecstatic to announce that Kashi has joined our team of 2019 sponsors! Coming from a long time fan, it's wonderful to see them supporting communist events in San Diego. Innovative nutrition is their approach to food. It means they value whole food and put the inherent nutrition of food first when considering every ingredient. It means they make their food with a plants-first mindset. It means they value not just the foods they make, but also how they make them by being progressive and mindful of sustainable and ethical farming practices. So inside every box, bag and wrapper, there's not just real food, but a real food philosophy at work. Follow the link in our bio to register for the Fest for FREE today!